THE ESMÉ COLLECTION
Esmé stands before a mirror and slowly, carefully affixes her adornments one by one — a glittering choker with cascading gems, Diamond-encrusted Emerald earrings, and a dazzling ring with a central stone that mesmerizes all that lay their eyes on it.
AN ENTICING PROPOSAL
Shine with an eternal glow with a statement-making 18-carat Colombian Emerald ring and earrings featuring two Emeralds surrounded by Diamonds.
SHOP POMONA RING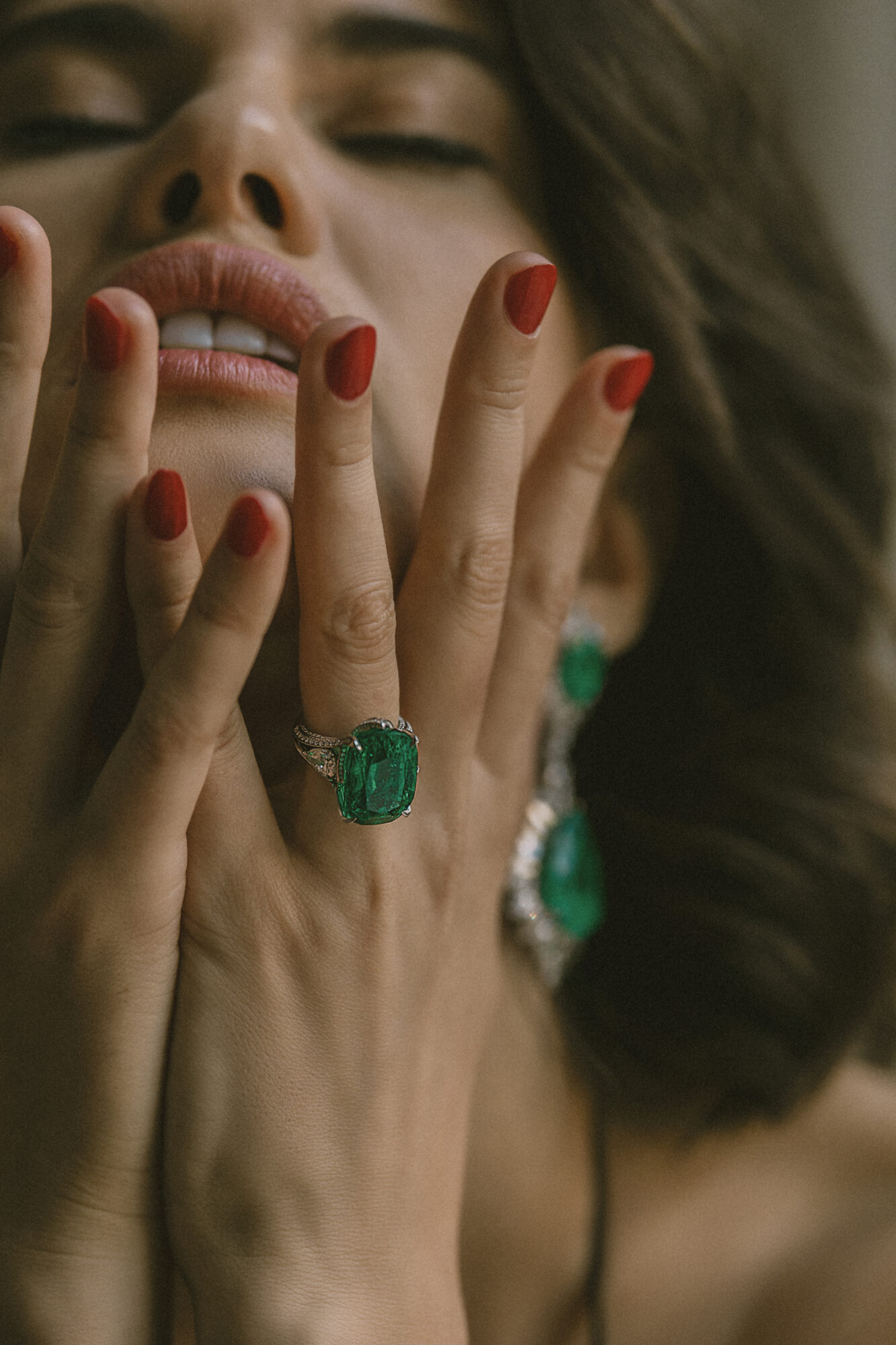 THE CALYPSO NECKLACE
An exquisite lariat-inspired necklace with a dramatic drop pendant evokes lush green of natural verdure.
SHOP CALYPSO NECKLACE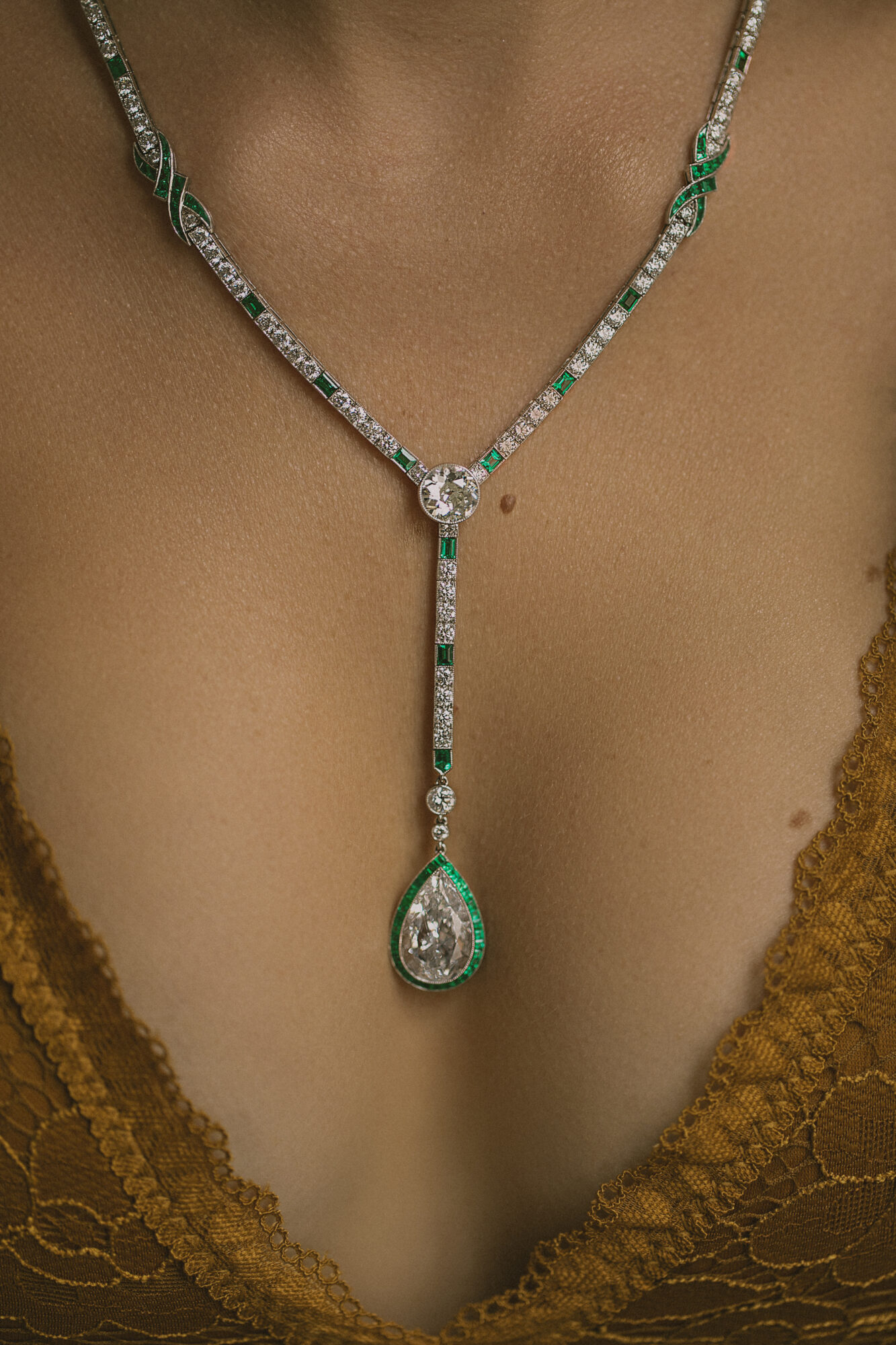 A PENDULUM FLOURISH
The long central strand of the Calypso Necklace gracefully draws the eye and highlights a glimpse of bare skin/décolletage.
INQUIRY PENDULUM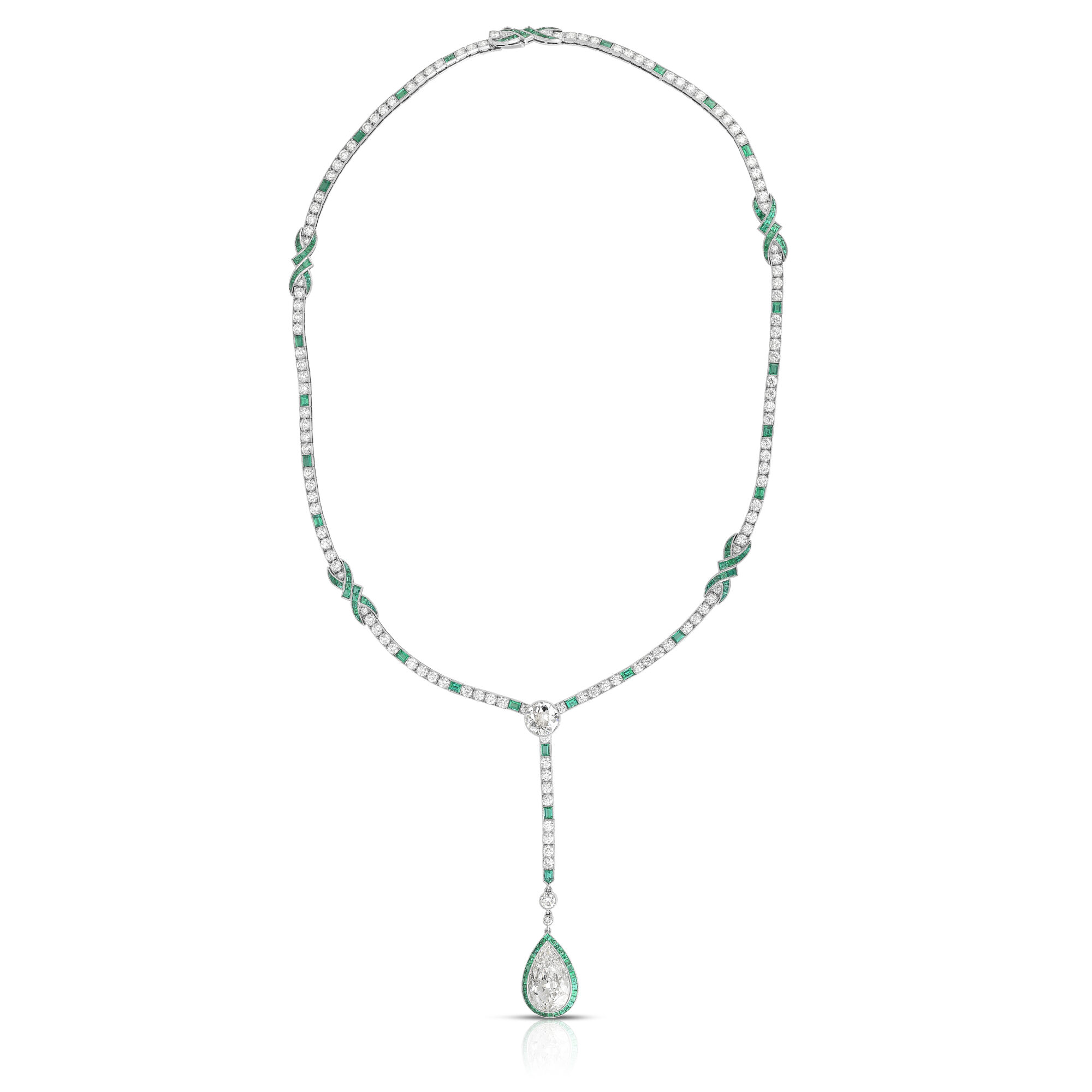 PALMA EARRINGS
Zambian Emeralds with hand-carved detailing and
front motif make for a true objet d'art.
SHOP PALMA EARRINGS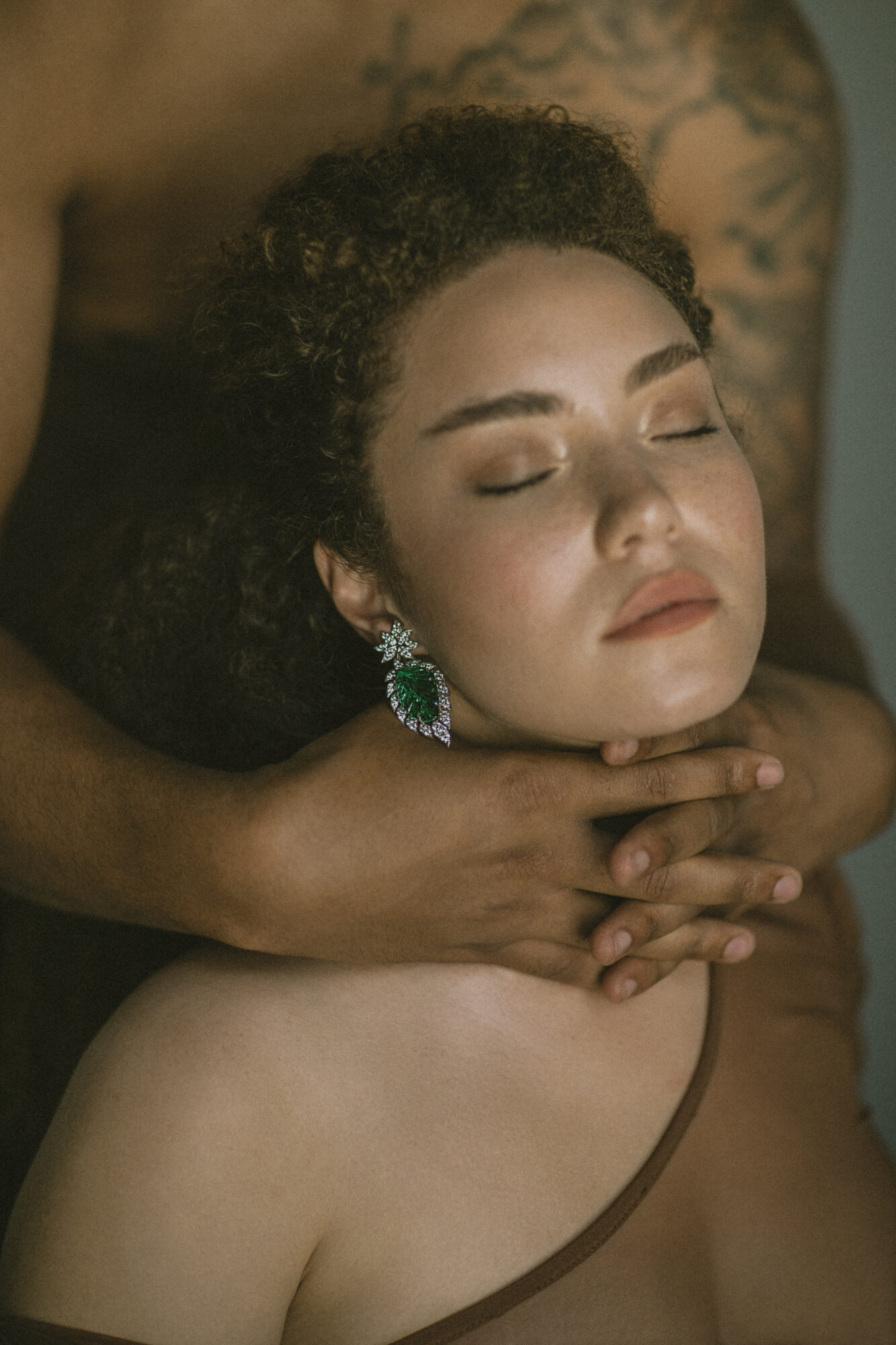 VERDANT ALLURE
A staggering 42 Carat Emerald is a luminous centerpiece
encircled by 5 Carats of Diamonds.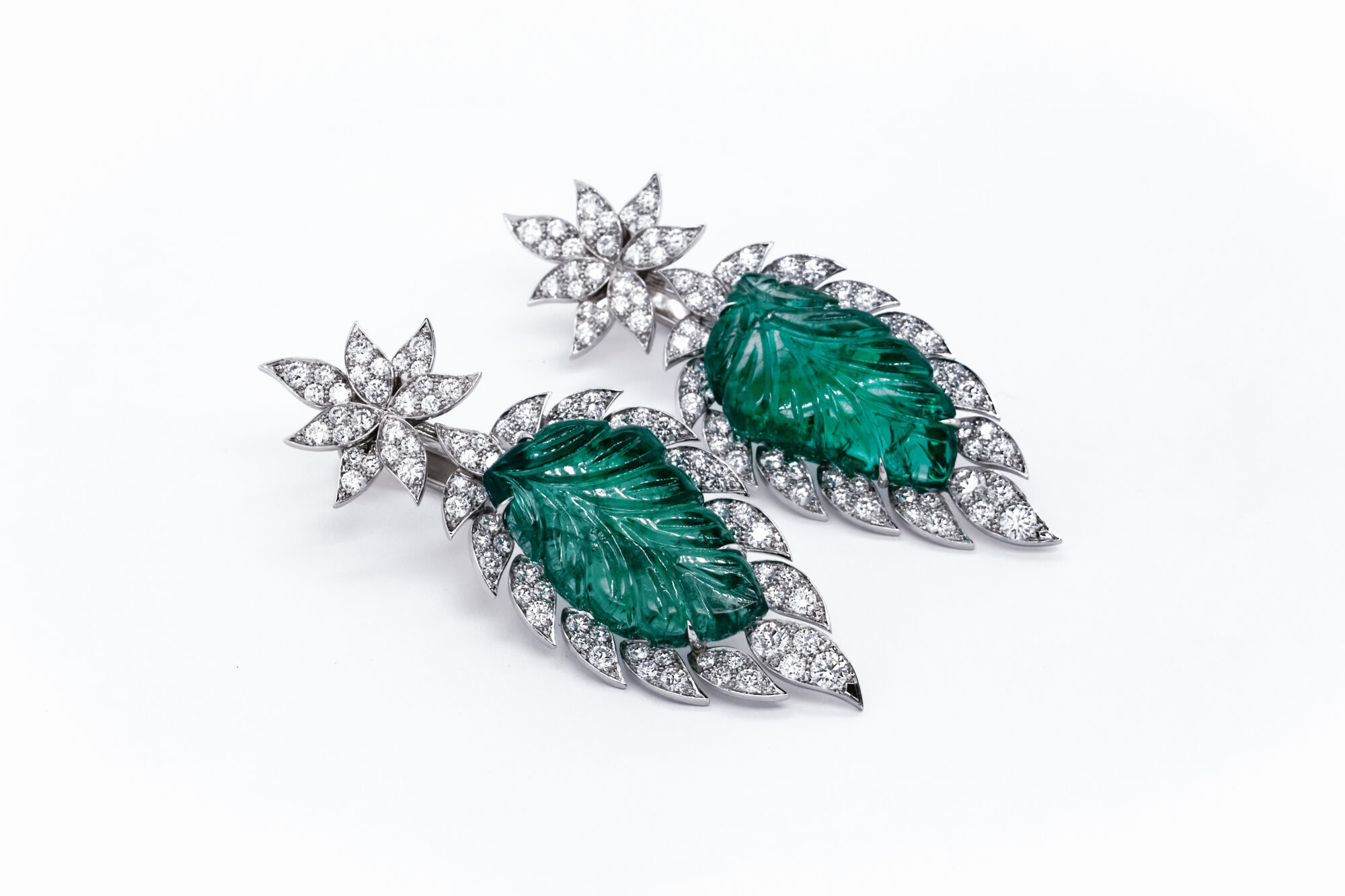 High Jewelry Collection
Palma Earrings
$45,000
Shop Palma Earrings
OLD MINE EMERALDS
Vivid, eye-catching rare stones and timeless precious metals
make the ultimate statement of strength and resilience.
SHOP AVIAN RING