JU FOUNDER
Inspired by the dynamic, fast-paced energy of her chosen home in New York City, J Unit founder Julia offers a selection of fine jewelry created with the intention to reflect one's inner character.
Born and raised in Moscow, she relocated from one big city to another in 2015. Soon after, she began her career in New York's notoriously competitive Diamond District, the focal point of the city's jewelry industry.
Through working closely with jewelry artisans specializing in precious stones, Julia became fascinated with their ancient and energetic quality's of gemstones and true potential of jewelry – as heirlooms that connect generations.
Julia's path then led to her to a role at a prominent custom jewelry company specializing in creating custom-made pieces for a high- end clientele. It was at this time that she discovered the ways in which a piece of jewelry can speak to one's inherent character, telling a story that transcends what words themselves can convey.
Julia's years of experience have helped her foster a keen understanding of the emotional potency of jewelry and the various roles it plays in each of our lives. With her own unique creative vision at the helm, she decided to launch her own brand of distinctive jewelry.
Thus, J Unit was born.
When we put our favorite pieces of jewelry, we express our innermost selves in a way that words can't convey. When we undress, our jewelry remains as a second skin – a lasting statement of who we are and where we're going next.
THE TRUE BEAUTY OF JEWELRY LIES WITHIN ITS RELATIONSHIP WITH YOU
A cherished piece of jewelry is a personal talisman that may serve as a  quiet reminder of a particular person or  moment in time, or as a means for  bold self-expression. It holds within it an eternal power to be handed down through generations.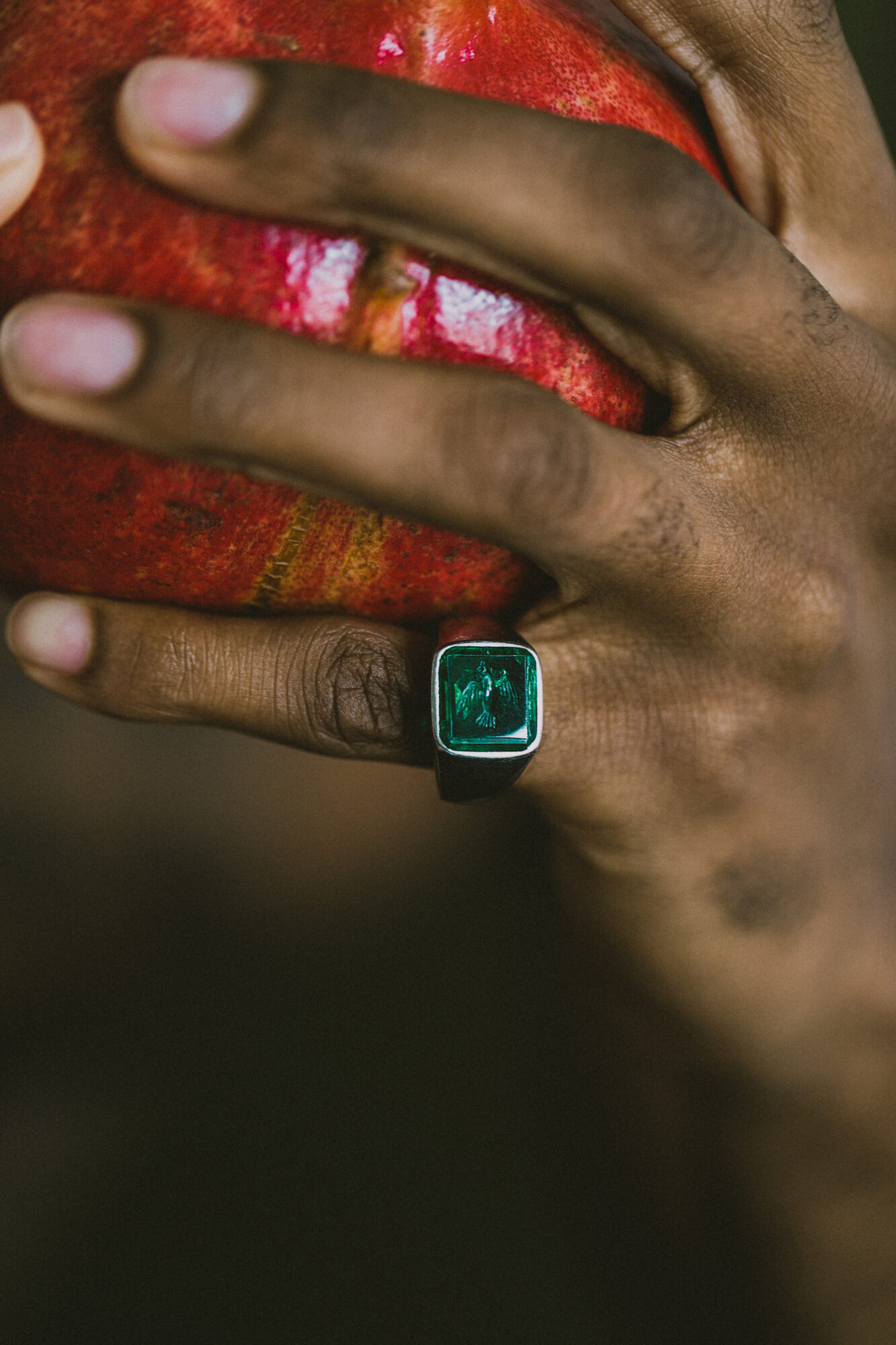 The J Unit name evokes unity: a sense of completion you feel when you adorn yourself with that special on pair of earrings, the necklace you purchased for yourself after  a notable achievement, or the ring gifted from the person that knows you best. Our one-of-a-kind pieces make your unique inner character resonate.
J Unit  invites us to step into each day with a sense of empowerment, confident that our outward adornments  reflect the depths of our  inner character.
FAQ
At J Unit, we believe in connecting through the power of jewelry. That's why we've put together this handy list of some of the most commonly asked questions about jewelry, to help you get started on your search for the perfect piece.