DIVINE SEDUCTION
An exquisite lariat-inspired necklace with a dramatic drop
pendant evokes lush green of natural verdure.
BRILLIANT SYMMETRY
A Strand of repeated Emeralds and Diamonds unites in perfect symmetry.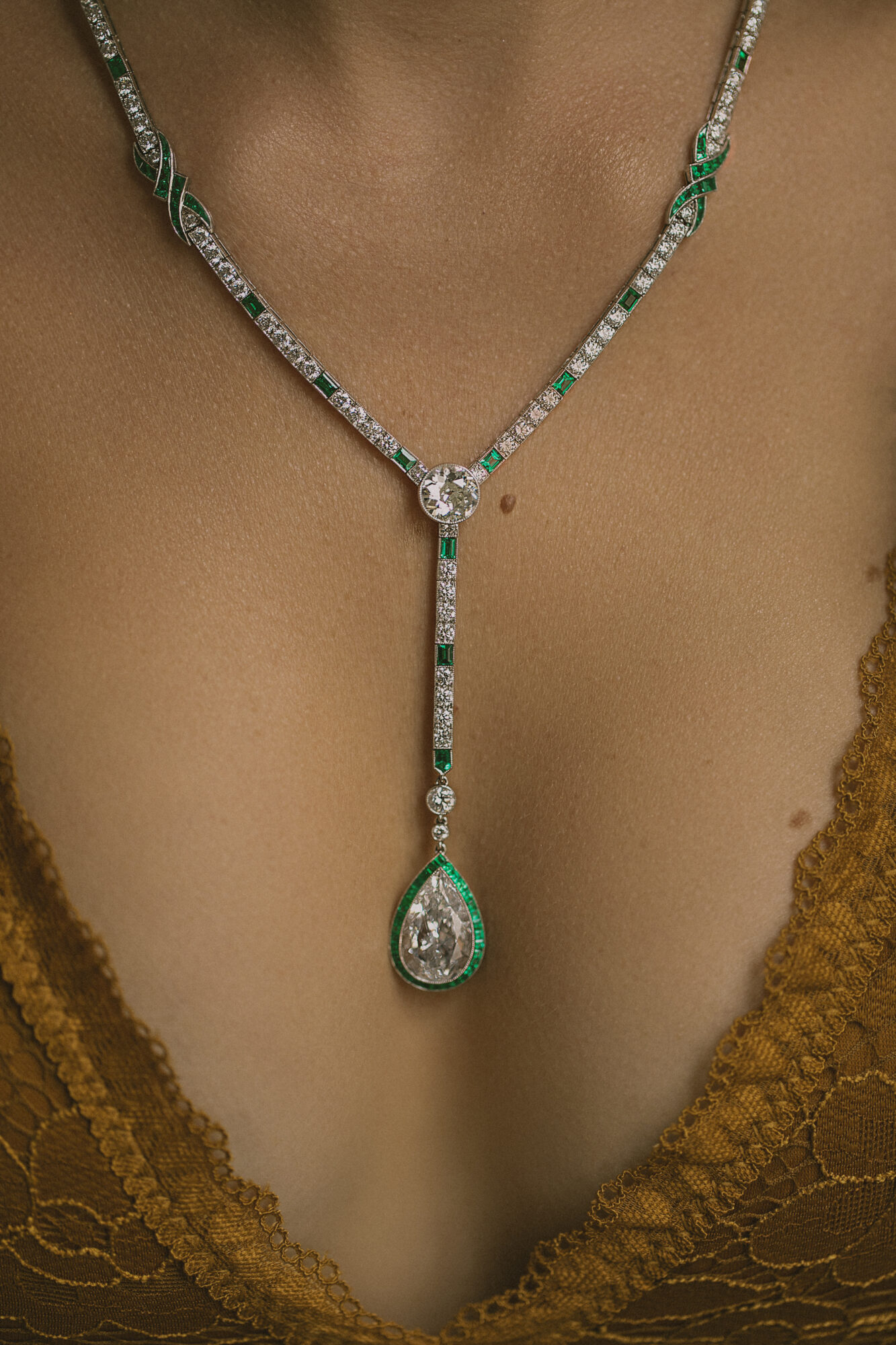 EYE OF THE BEHOLDER
A pendulum-inspired 5 Carat pear-shaped Diamond crowns the apex of the necklace's strand.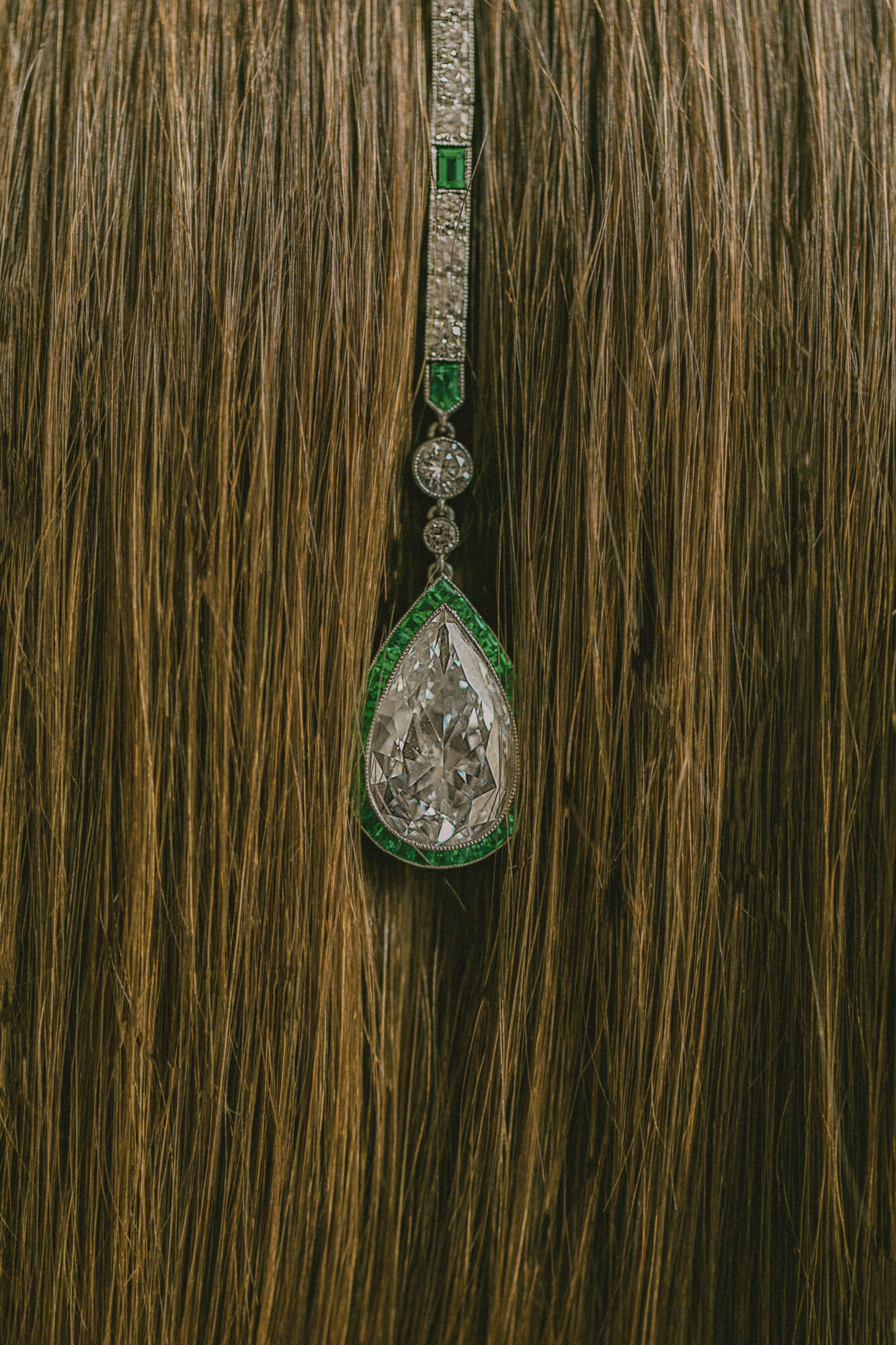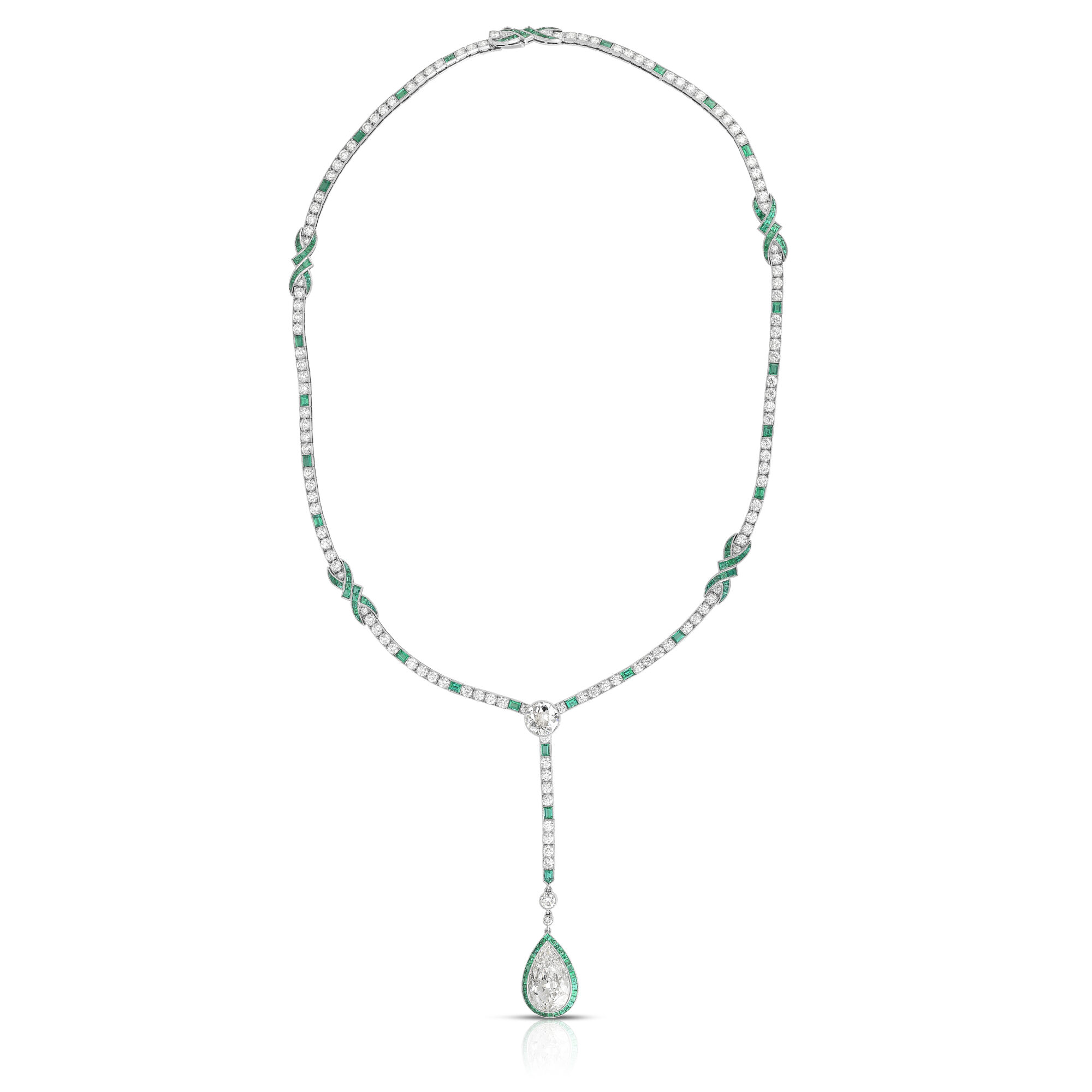 A PENDULUM FLOURISH
The long central strand of the Calypso Necklace gracefully draws the eye and highlights a glimpse of bare skin/décolletage.
Client Services
We're here to help. Feel free to get in touch for product
recommendations, certifications, and further details.
Get In Touch
PROSPEROUS BEGINNING
Prized by Cleopatra who used the stone in her royal ornaments, the energizing green of Emeralds symbolizes growth and renewal
SHOP POMONA RING