THE ESMÉ COLLECTION
Esmé stands before a mirror and slowly, carefully affixes her adornments one by one – a glittering choker with cascading gems, Diamond-encrusted Emerald earrings, and a dazzling ring with a central 18 Carat Emerald that mesmerizes all that lay eyes upon it.
A JOURNEY HELD WITHIN
Each piece has its own story to tell, and Esmé can sense the multitudes held within each gem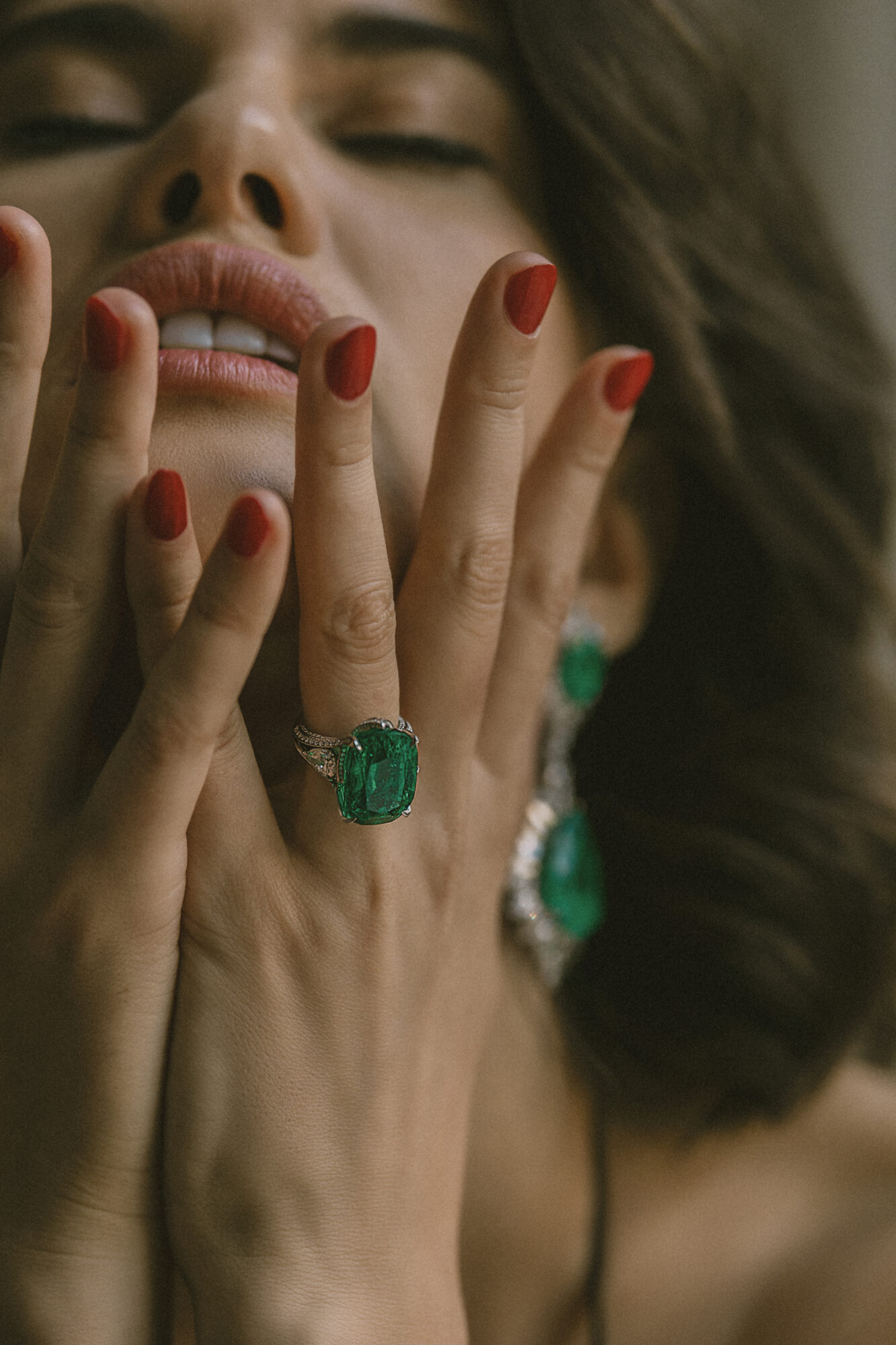 AN ENTICING PROPOSAL
The unfathomable depths of each green stone are illuminated by the flickering candlelight – in this moment, she feels like the exciting allure of the unknown.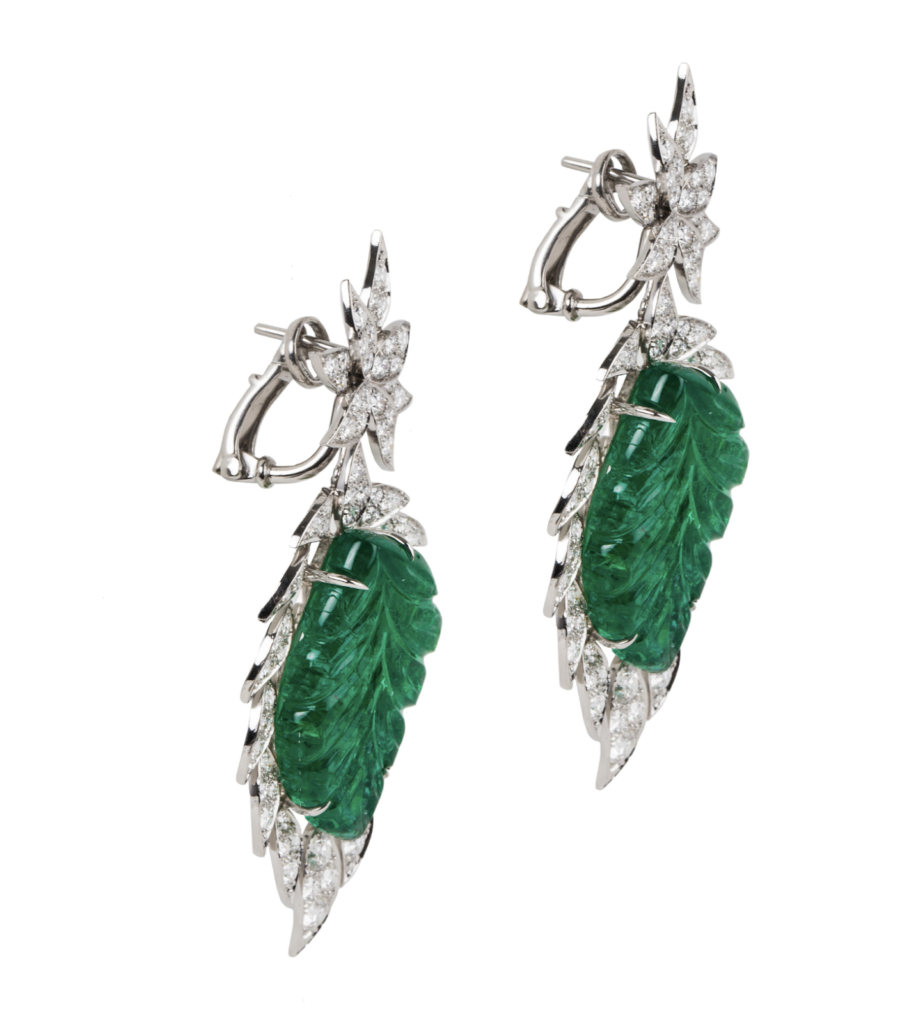 Esmé Earrings
Pear-shaped Colombian Emeralds are mirror images encrusted in a crown of Diamonds.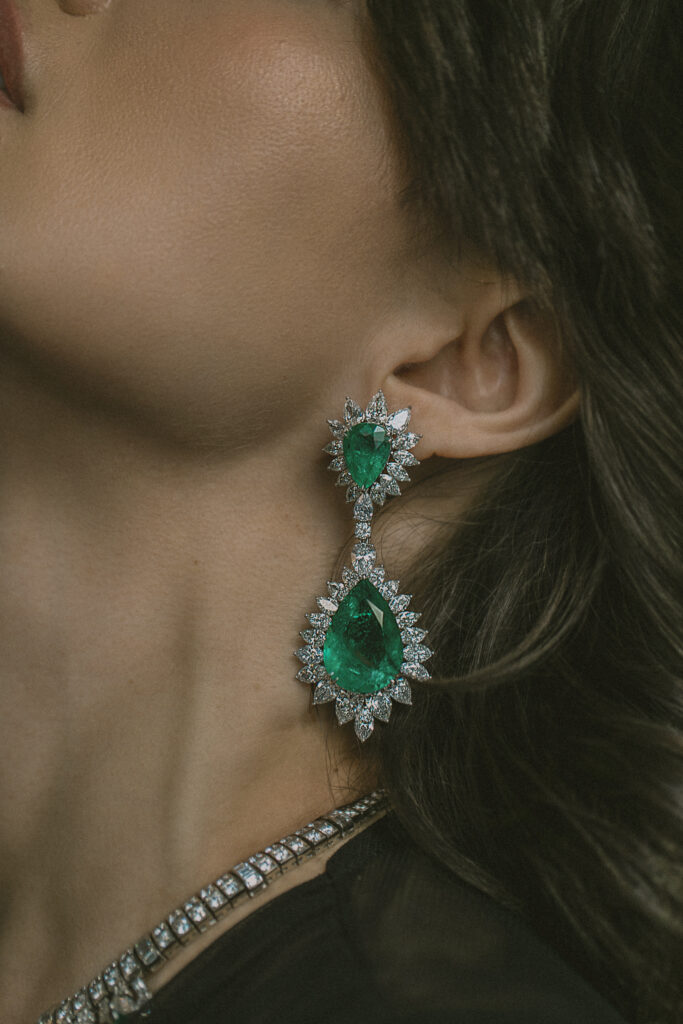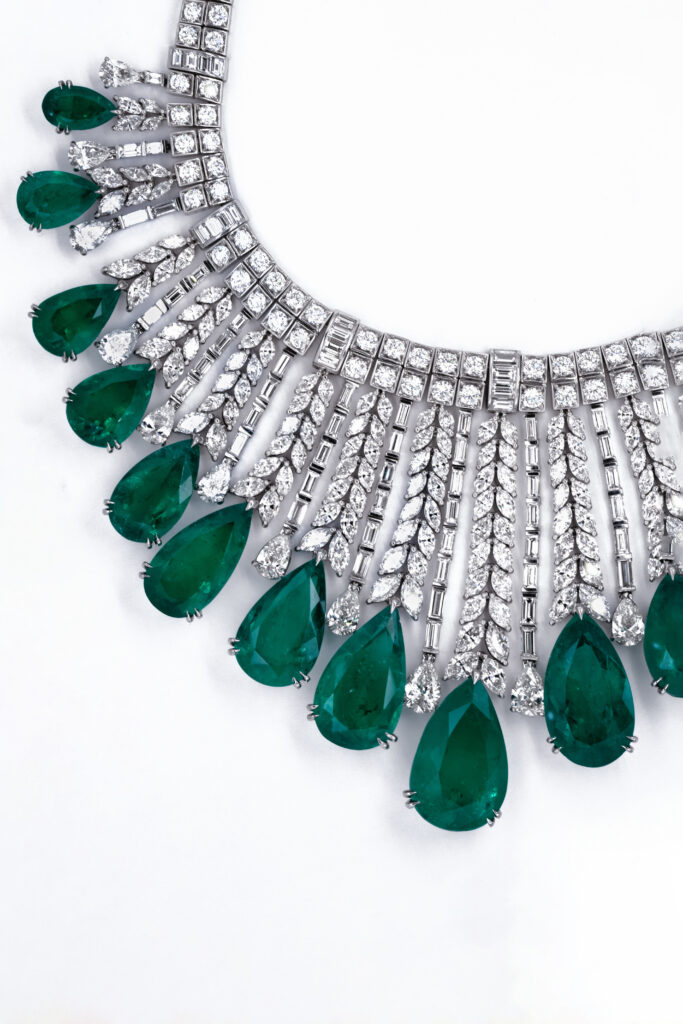 Esmé Necklace
A dazzling cascade of pear-shaped Columbian Emeralds of fine color and purity.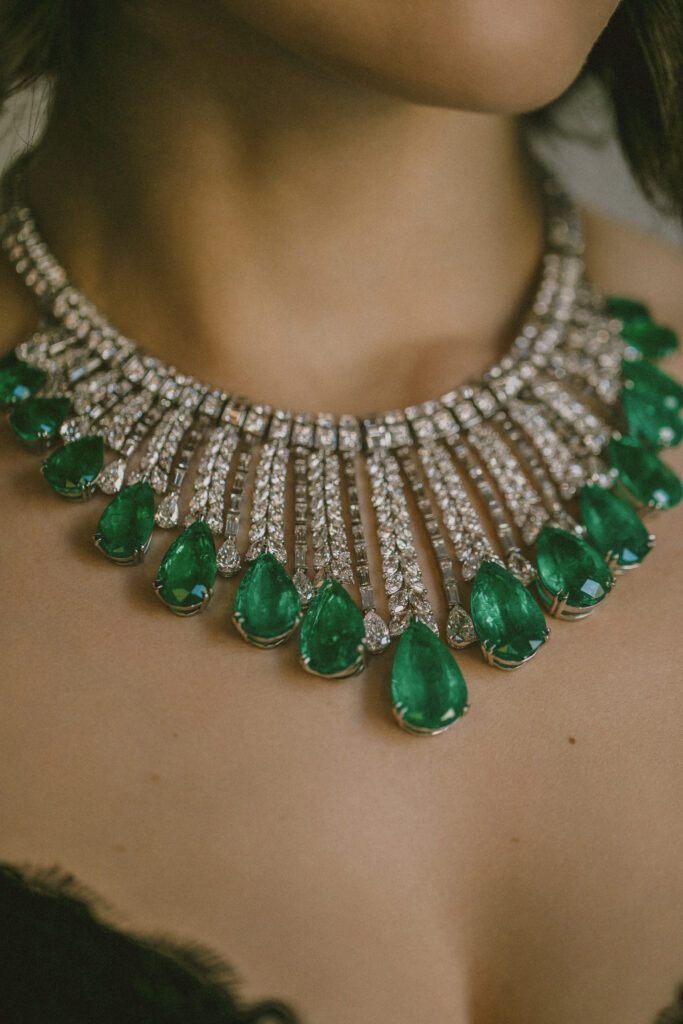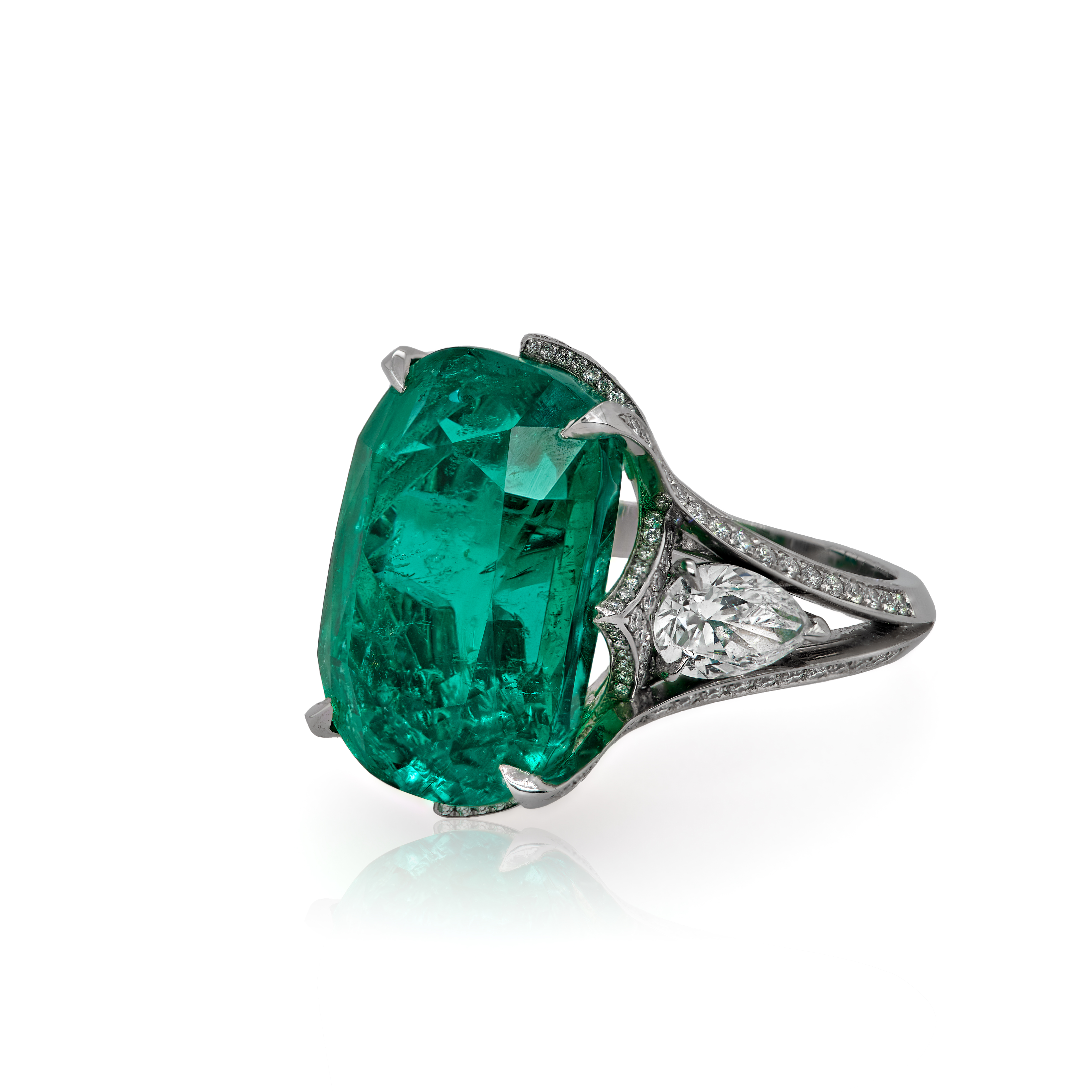 Seductive Gaze
The intensity of Colombian Emerald is captured in this grandiose cushion ring featuring pear-shaped Diamond accents.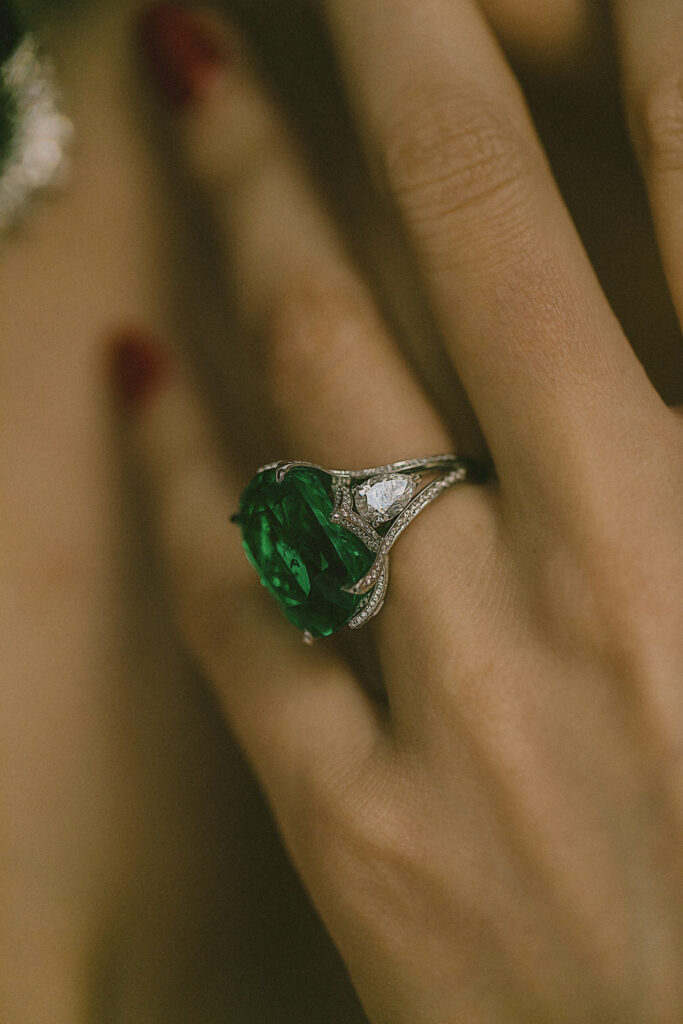 AN EVERLASTING BOND
Symbolizing growth and renewal, Emeralds empower those that wear them with the energy to take on whatever the future may hold.
DISCOVER POMONA RING