A BREATHTAKING GESTURE
The Celeste Necklace combines timeless opulence with modern sensibilities to make a unique adornment
that can endure for generations.
STRANDS OF ELEGANCE
The Celeste Necklace features a unique helix of Sapphire and Diamond strands braided together, creating a dynamic form.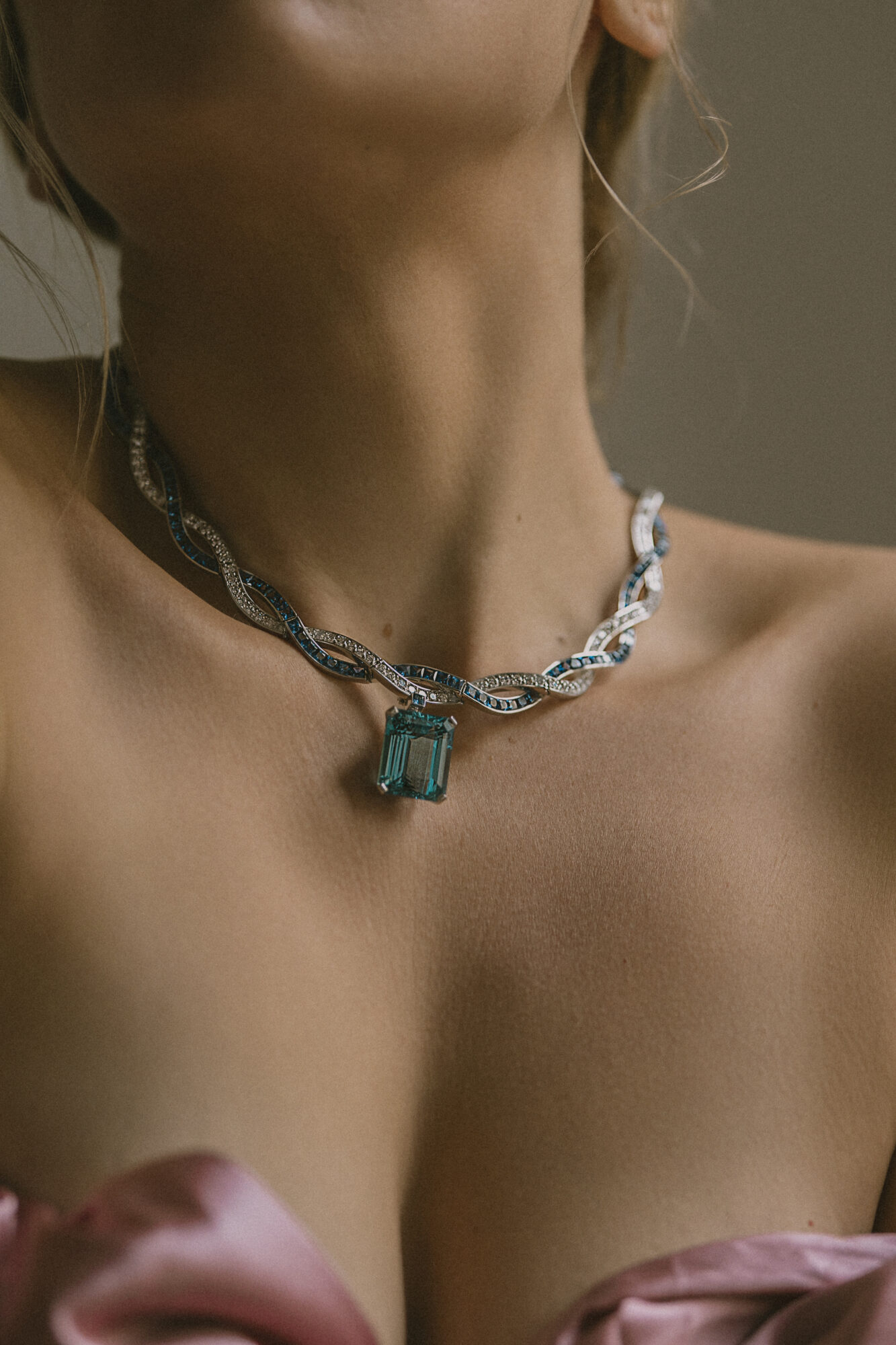 THE CROWNING JEWEL
A staggering detachable 34 Carat Aquamarine punctuates the Celeste Necklace in a resounding crescendo.
CONTACT US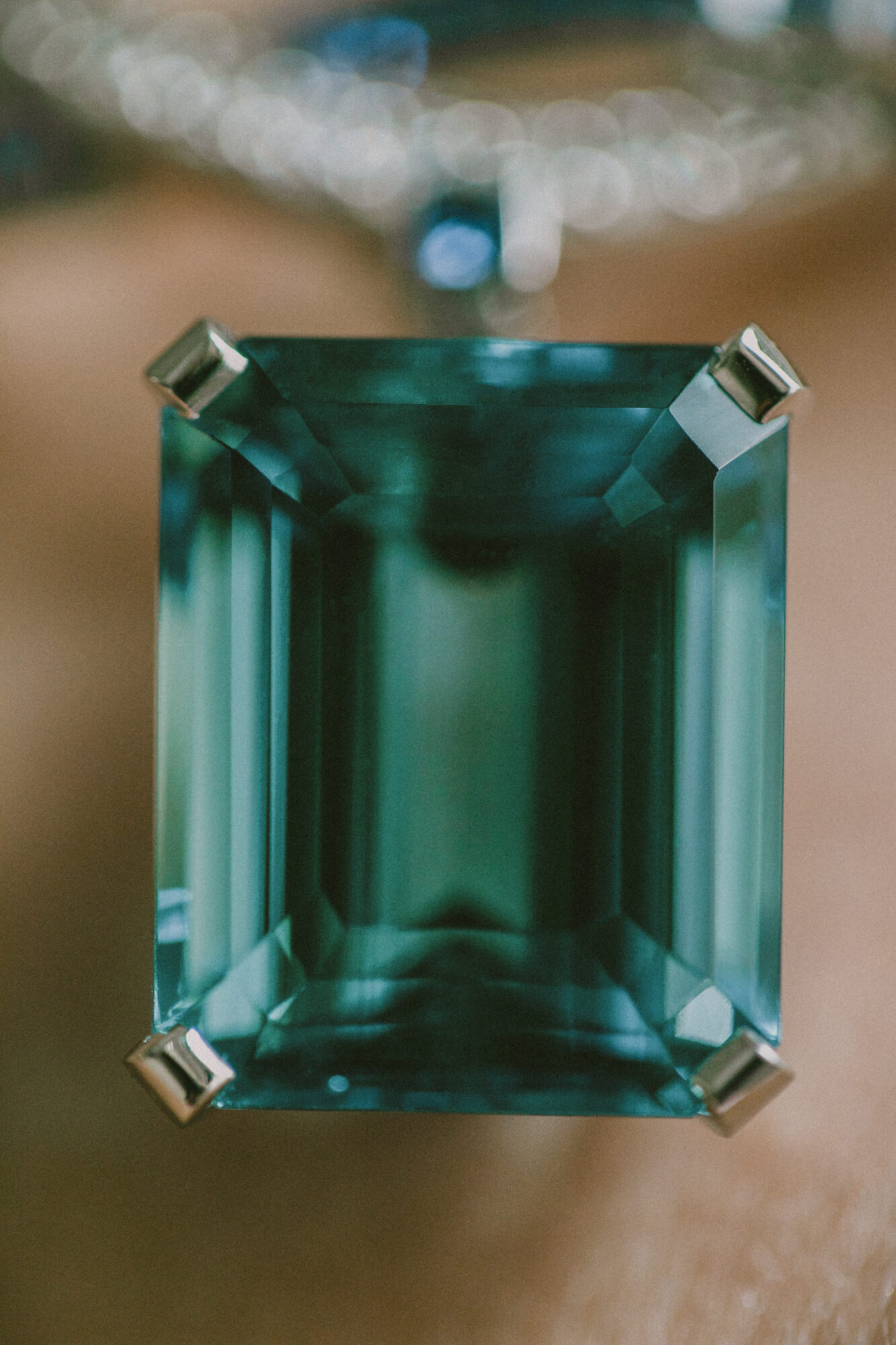 SHADES OF BLUE
Cerulean and sky blue stones come together in curvilinear form, evoking the power of churning ocean waves.
INQUIRY NOW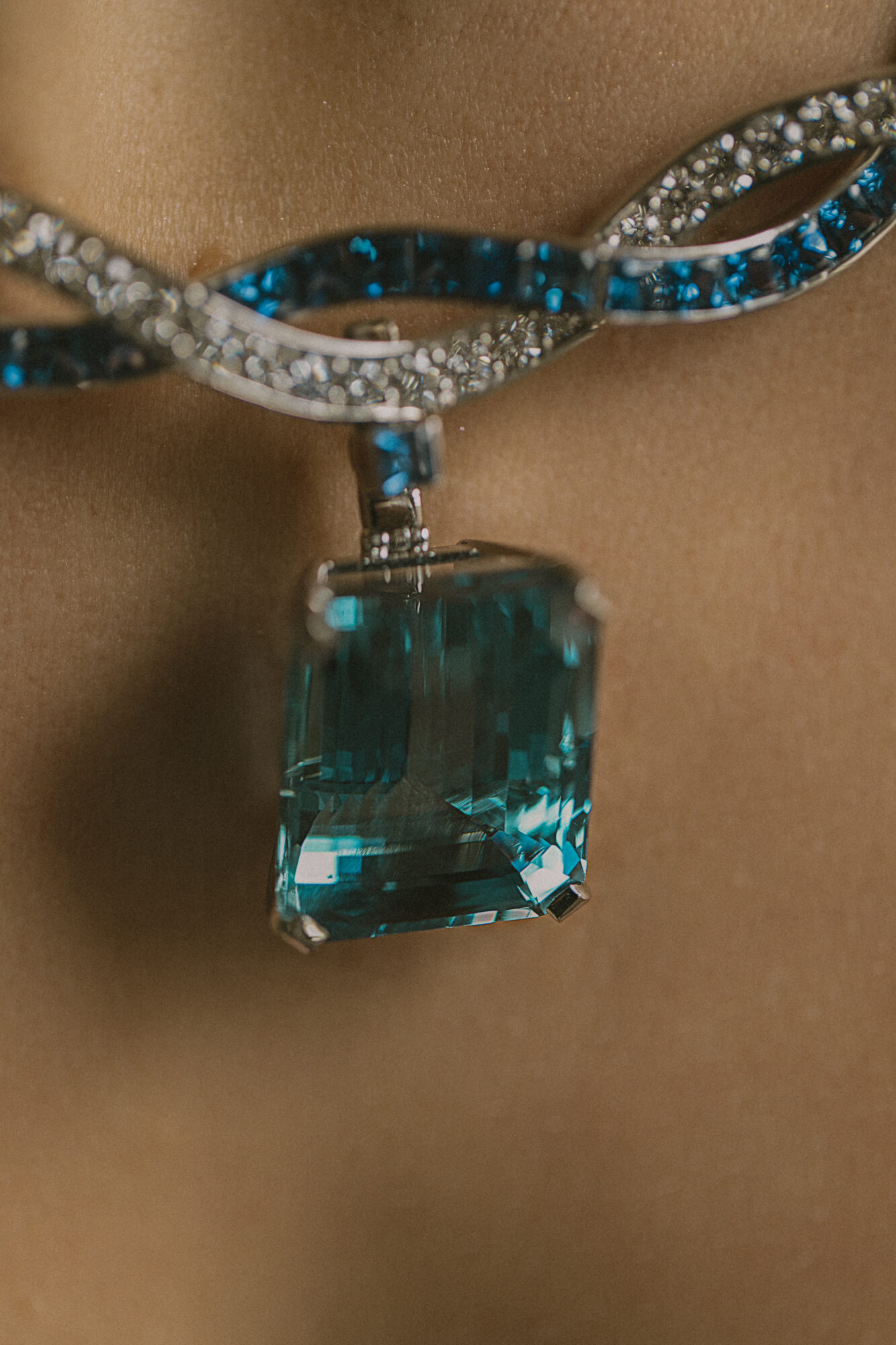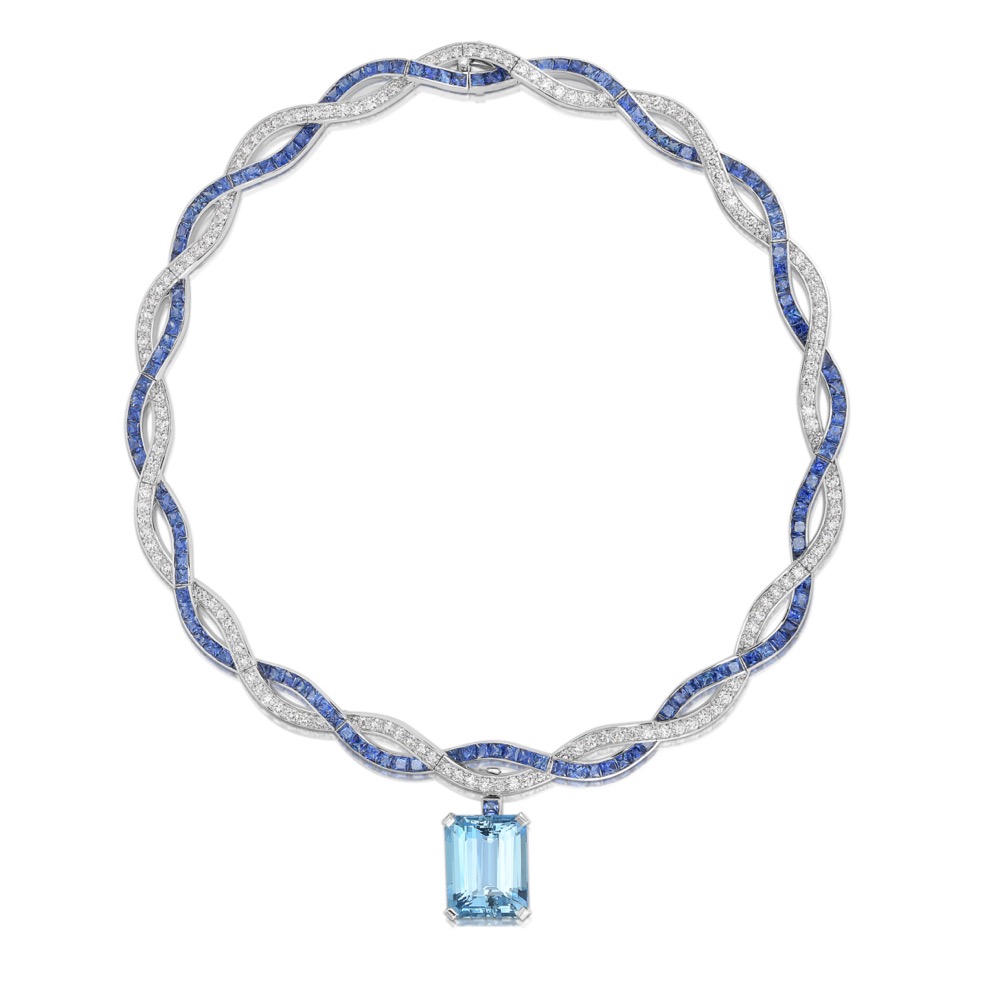 THE CELESTE NECKLACE
A pure azure Aquamarine crowns a mesmerizing helical choker adorned with Sapphires and Diamonds.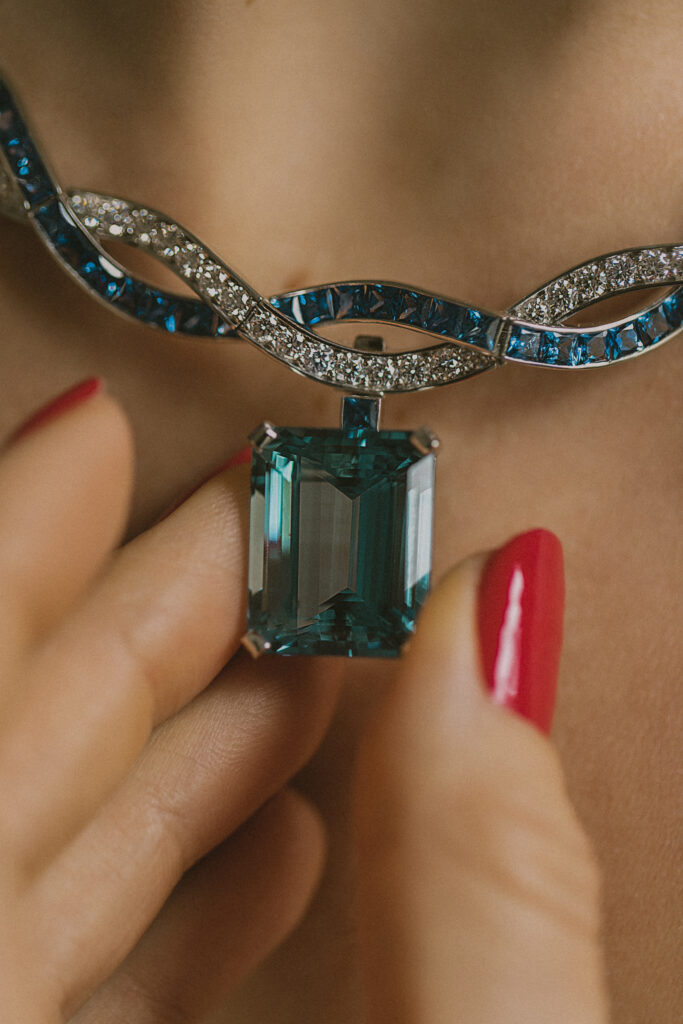 Client Services
We're here to help. Feel free to get in touch for product
recommendations, certifications, and further details.
Get In Touch
PURE TRANQUILITY
The ancient Greeks prized Sapphires as amulets to protect their wearers and to symbolize nobility, truth, and faithfulness. The vivid blue of this precious gem has often been associated with freedom and intuition, conjuring expansive images of the sky and sea.
INQUIRY NOW